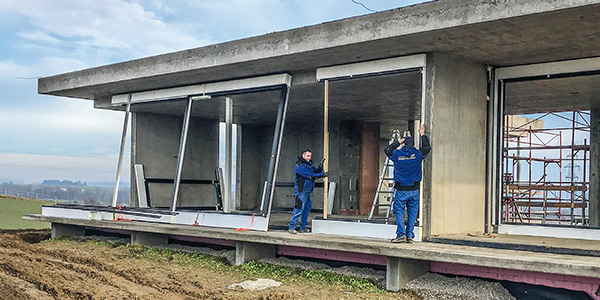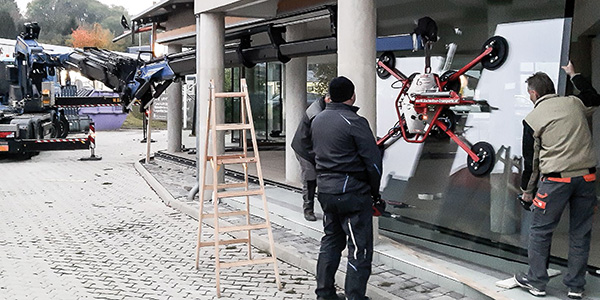 Assembly and maintenance
Simple, fast from inside and outside - any time!
GS-frame® is assembled on site without welding using an ingenious plug-in system. Inserting the panels is the final step. The unique precompressed GS swelling tape prevents condensation formation and fills all cavities reliably.
Easy to screw through
Assemble using plug-in connectors, no welding necessary
Twist-on anchor brackets inside and outside
Usable as a subframe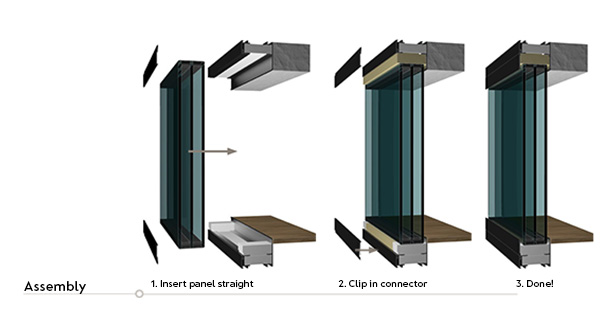 Assembly
1. Insert panel straight
2. Clip in connector
3. Done!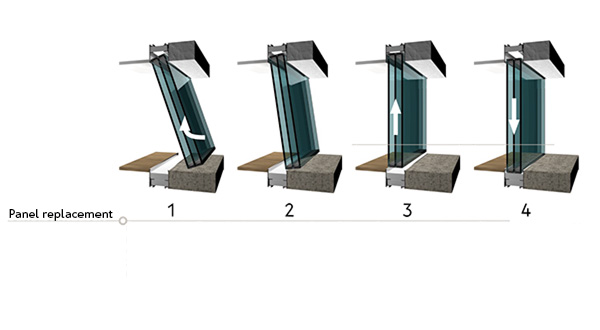 Panel replacement
Disassembly of the windowsill inside or outside – Cut out and remove the silicone joints between the glass pane and the GS-frame® profile (inside and outside) – Remove the lower header upwards and take out the lower source tape and the two glass supports – Put the pane down and place it on 2mm blocks – Push the glass pane as far to the left or right into the profil until the glass pane is movable in the side reveal area and can therefore be rotated inside or outside.